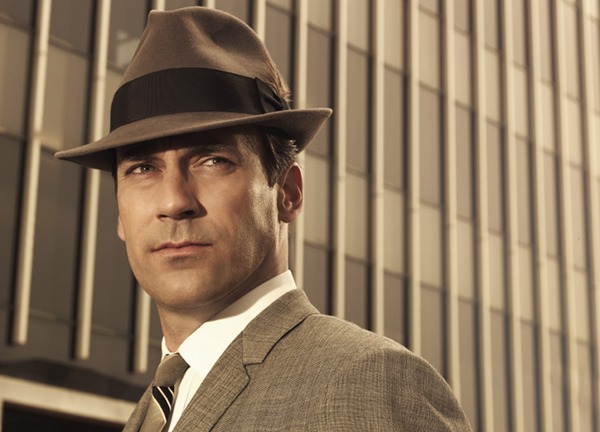 Why Don Draper Would Do Well in Recruitment
Now, I'm not talking about his drinking, his disregard for his own employment contract or general philandering about town, although that does sound like some people in recruitment I have met…
Consider this; would acting like Don Draper in the office improve your billing? Would it improve the relationship you have with your staff? Would all clients 'love' you talking and acting like Don? The short answer to this is a resounding no. However, having a 'Don Switch' you could flick on and off during different times of the day would be a good thing and yes; this will help you in billings and working relationships.
Let's have a look at Mr Donald Draper shall we,
· He is able to evaluate people he meets effectively within a few minutes without saying too much himself
· He gets to the client's 'need' and comes up with a solution and a plan for achieving it
· He's always thinking ahead to bigger and better contracts he can win
· He manages 'output' and gives people clear deadlines and what he expects from them
· He's not afraid to ask tough questions and give tough answers if needed to his clients and employees
· In tough times he is able to rally his co workers and get them all pulling in the right direction for the greater good
· He realizes that if things aren't going well with what you are delivering to a client, start again and make it better – Don Draper does not submit work he doesn't believe in
Does Don Draper go into each meeting with a plan and a primary objective? Of course he does, because he's Don Draper.
I have spoken with so many recruiters over the years that don't go into a new business phone call with a primary objective. Then, when they do get through to a decision maker (they are somehow surprised the receptionist let them through) they waste the opportunity to ask probing questions about their recruitment process and end up with the tired old cliché of asking about the client's weekend with a "…so, are you recruiting at the moment?" line tagged onto the end of the call. You should come away from every new business call with something, even if it's just a reason why you are going to call them next week.
Does Don Draper submit sub-standard work to a client? No, because he's Don Draper
If you don't have the right kind of candidate for a vacancy, don't submit a 4 string CV just to make yourself feel better. When FRONTrunner can't find a candidate for a client we tell them – our clients thank us for not clogging up their diary with '3 legged race horses'. Be professional, clarify the job spec you originally took and see if/where you went wrong.
Is Don Draper a specialist in his industry? Yes, because it's his name in the lobby.
Know what you are talking about and do your research – firstly, before you call a new client, please…. for the love of God…. look at their website. I had a recruitment consultant phone our office last week asking if we had any HVAC vacancies they could help us fill. Yes, we have loads I said, but then again we are a recruitment company. I don't know who was more embarrassed with his call, him or me…. it should have been him.
Just remember, you don't have to live your whole life like this man – because basically your future would involve a liver transplant, a slew of employment tribunal cases, and either a divorce lawyer or a trip to the local GUM clinic or both – act like the professional recruiter you want to be. If a job needs doing, get it done. If a job needs to be done better, do it better. If a question needs to be asked, ask the question. If you flicked your 'Don Switch' two or three time during a working day you'd be surprised how much braver you are at asking challenging questions to a co worker or a client. Or leave the switch untouched, pour yourself another drink, lay down on the couch in your office and have a nap.
If you would like to work for FRONTrunner Recruitment and become the recruiter you want to be, give us a call. 01923 231036
NB. actually being called Don Draper does not guarantee you an interview, it would however be awesome.